Winter Classes Jan – March 2017
Tues 5-6 pm (Jan-Mar 2017)
DINOSAURS
Jan-March 2017
This basic drawing class is aimed particularly at younger artists just beginning to develop observational skills and eye-hand coordination, but will provide excellent drawing practice for more advanced students. Each session will focus on a different dinosaur. Students will start with basic shapes and cartoony drawings, but will be encouraged to refine those forms into realistic renderings with detail and shading at whatever level their skill permits.
Wed 4-5 pm (jan – mar 2017)
MIXED MEDIA CATS
Jan-March 2017
This series of art classes aim to follow the ancient tradition of taking inspiration from cats to make art. In each class we will be using a photo of our own pet cat(s), or, choosing a photo of a cat from the internet, as inspiration for an art piece. Mediums will rotate through the weeks using pencil, colored pencils, chalk pastels, Zentangle inks, watercolor, and the computer to create cat themed art work and simple animations in an effort to introduce students to a wide range of materials and techniques.
Wed 5-6:30 pm (Jan – Mar 2017)
COMPUTER GAMES
Jan-March 2017
In the first half of each class, we will be drawing a character, prop, or background related to the inspiration of Animal Crossing to be an asset for a finished digital product such as a slideshow or simple game. In the remaining half of each class, students will apply what they've learned to create their own art for their own original game or slideshow. Space is limited. Students are encouraged to bring their own tablets. The studio has wi-fi and all the programs we use are free.
Fri 4-5 pm (Jan – Mar 2017)
DIGITAL PORTRAITS
Jan-March 2017
In each class, we will be drawing the face of one of the 22 playable characters from Overwatch based on students' votes. After drawing, we will color the portrait in the computer. At the end of the term, we will combine our 6 favorite drawings to create a multiple character composition with simple background taking inspiration from the image shown above. Topics will include: Photoshop basics, proportions of the face, textures and shading. Space is limited. Students are encouraged to bring their own tablets. The studio has wi-fi and all the programs we use are free.
Fri 5-6:30 pm (Jan – Mar 2017)
DIGITAL COLORING
Jan-March 2017
Draw and ink characters from Fairy Tail, a popular anime about magical wizard guilds. Scan drawings into the computer and learn to color using Photoshop. Then digitally collage your characters together in a composition like the one above. Basic drawing skills will be needed. Topics will include Photoshop basics, color temperature, lighting/shading terminology, and color psychology. Space is limited. Students are encouraged to bring their own tablets. The studio has wi-fi and all the programs we use are free.
Do Your Own Thing
OPEN STUDIO
All Art Studio Hours, As Space Permits
The art studio is open for all Teen Impact Center members to use for developing or completing their own projects whenever space is available. Art Studio hours are Tues, Wed, Fri from 4-6:30. Tuesdays from 4-5 are specifically set aside for open studio use. All are welcome to use studio materials and take advantage of mentoring from Art Studio Assistant Santos Ochoa. When you sign in please indicate what project you are working on and what your goal is for the session. When you sign out, please let us know what progress you made.

Jagged Lines of Imagination Academy is a volunteer organization dedicated to promoting art as a vital component to developing self-expression and character.
From 2006-2015 JLI, operating as a tax-exempt nonprofit, developed an art studio and all-ages educational programs at various locations in Stockton. In 2015 JLI accomplished a primary part of its mission by establishing a public art studio where young artists can learn and practice art skills under the leadership of professional artists.
The Academy now provides all ages art classes out of that art studio, located at the Podesto Teen Impact Center (725 N El Dorado in Stockton), while the Family Resource & Referral Service supports the studio and pays expenses through grants, sponsorships and tax deductible donations.
The Academy now serves as a promotional arm for the TIC/JLI art studio, offers on-line learning resources, and continues to develop career-oriented art education programs for artists of all ages, and classroom-oriented art integration programs for teachers.
Support TIC/JLI Art Studio
Visit TIC
Donate to TIC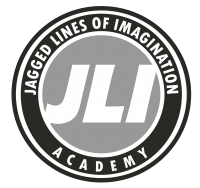 JLI's Sister Site
WISH LIST
JLI recycles used ink & toner cartridges for studio materials. Donate Office Depot/Office Max rewards points by giving the cashier JLI's phone number (209-382-7848) at checkout. Rewards pay for many studio supplies.
JLI Lead Artists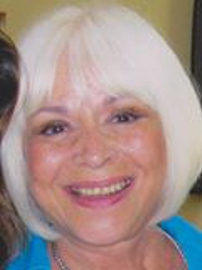 Lead Artist Ernie Martin
Ernestine Luke (professionally Ernie Martin) has owned and operated her own business – Custom Art Designs – since 1978. During that time she's met client demand by turning her hand to everything from sign painting, through wall murals to the more exotic realms of tattoo art and airbrush paintings on motorcycle gas tanks.
Ernie's personal art tends toward the fantastic – mermaids, fairies and wonderful animals. She works in all mediums, but favors pen & ink, charcoal and pastels.
Ernie studied art at Fresno City and San Joaquin Delta colleges but credits her skills to apprenticing with her own father, artist Don Martin. That experience informs Ernie's teaching. She focuses on what students can already do, and invariably encourages them to exercise their creativity. She teaches them that she'd rather see something new than something perfect.
Ernie joined JLI's team of Lead Artist's early in 2015 and has become a loyal volunteer and supporter of JLI's mission. She is also an active member of Art Expressions of San Joaquin, showing her work regularly at area galleries and art events.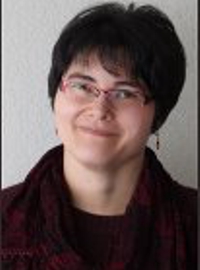 Lead Artist Betsy Luntao
Betsy has been developing and leading classes and workshops, especially focusing on figure drawing, for JLI since 2011. Her personal art mission is to "aid blossoming artists in developing their art skills with which they can tell their stories."
Betsy grew up watching cartoons and animated films, wanting to be an animation style artist from the age of 12. She still loves animation to this day and enjoys being able to connect with younger generations through animation and love of drawing. Betsy attended and graduated San Joaquin Delta College with an AA in Liberal Arts in 2005. She then founded the Graphic Cartel, a group of Stockton cartoonists who continue to meet and draw together to this day.
Before joining JLI Betsy worked freelance as a mural painter, website designer, graphic artist, private art tutor, and caricature artist. From 2011 to 2014 she attended Academy of Art University in San Francisco, graduating with an AA in Visual Development Art for Animated Feature Film. She is currently writing how-to-draw books in her free time. Betsy also serves the community as a volunteer instructor for non-violent self-defense.